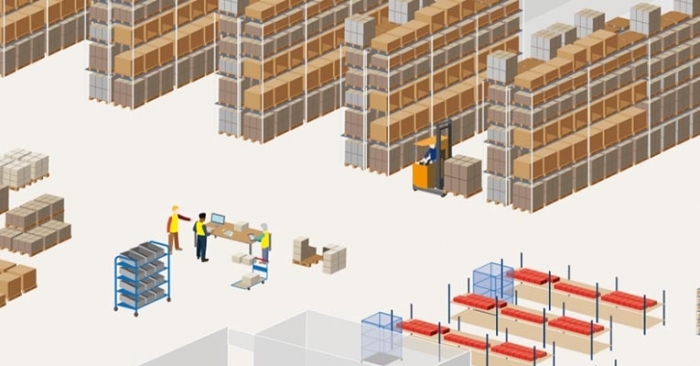 Sanjay Tiwari of 21CC Education writes about why it is important for the Indian logistics industry to invest in its human resources.

It was the vertebral column bringing in APIs and healthcare items to keep the wheels turning for the medical community while transporting the essentials to locked-down consumers. Going forward, logistics is set to play an even more critical role in India's growth story.

With India gearing to become a global manufacturing hub, the need to construct an efficient and cost-effective logistics sector simultaneously has become apparent. India's Logistics Market, 2020 research report by Research and Markets encouragingly reveals that the logistics market in India is projected to grow at a CAGR of 10.5 percent between 2019 and 2025.

Additionally, India's e-tail market, which received a shot in the arm during the pandemic, is projected to see an annual growth rate of over 35 percent to reach $200 billion by 2025.

Against this dynamic backdrop, the Indian government's proposed logistics policy is also a welcome move. It holds the promise to improve export competitiveness and drive efficiencies by removing bottlenecks in the logistics value chain.

The upward potential for warehouses and fulfilment centres, and thereby for jobs — is tremendous. Currently, the sector provides employment to more than 22 million people. The National Skill Development Corporation (NSDC) states that as India reeled under the Covid challenge, the logistics sector emerged as the top employment-generating sector.

In a nutshell, this is a great time to be a part of the logistics industry. However, the industry is confronting change as well as several challenges
Wafer Thin Margins
Logistics is the ultimate 'get it right the first time around' industry. Being a service industry, manpower capabilities remain of utmost importance.
Consumers want goods delivered faster and at lower or no cost at all. In this landscape, the industry operates on wafer-thin margins. Even a return-for-replacement shipment can spell the difference between profit and loss.
In addition to rising customer expectations, the rapid digitization makes logistics a fast-evolving space. Lifelong training of employees to do their jobs right the first time round therefore is critical.
Consider this; the hull of the Airbus A350 aircraft is so sensitive that if you damage it you damage the entire structure. A study conducted a few years ago estimated that annually $2.5 billion of damage was done to aircraft at airports around the world due to wrong handling and loading procedures. To put that in perspective, that is enough money to buy 165 Boeing 747 aircraft, and still have money left over!
The worst fallout of non-quality is accidents which can result in a loss of life or limb. These too can cost logistics operators dearly.
To avoid profit leaks & loss from multiple such scenarios, the sector must give due importance to the skilling of its manpower on equipment handling, monitoring automatic stockpiling, proper storage, cargo safety etc.